Prof. Tien-Chien Jen (Full Professor, Director of ALD Research Centre)
PhD (Mechanical Engineering), ASME
Email: tjen@uj.ac.za

Prof Jen joined University of Johannesburg on August 2015, before that he was a faculty member at University of Wisconsin, Milwaukee. Prof Jen received his Ph.D. in Mechanical and Aerospace Engineering from UCLA, specializing in thermal aspects of grinding. He has received several competitive grants for his research, including those from the US National Science Foundation, the US Department of Energy and the EPA. Prof. Jen has brought in $3.0 million of research funding and received various awards including the NSF GOALI Award. Prof Jen has recently established a Joint Research Centre with Nanjing Tech University of China on the "Sustainable Materials and Manufacturing." Prof Jen is also the Director of Manufacturing Research Centre of UJ. Meanwhile, SA National Research Foundation has awarded him a NNEP grant (National Nano Equipment Program) worth of USD 1.5 million for two state-of-the-art ALD Tools to be housed in a 220m2 10000 level (ISO 7) clean room facility for ultra-thin film coating. In 2011, Prof Jen was elected as a Fellow to the American Society of Mechanical Engineers (ASME), which recognized his contributions to the field of thermal science and manufacturing. In 2020, Prof Jen was elected as the Academician of the Academy of Science of South Africa. Prof Jen has written a total of 340 peer-reviewed articles, including 140 peer-reviewed journal papers. He also has written eleven (14) chapters in special topics book. A book titled "Chalcogenide: Carbon Nanotubes and Graphene Composites," will be published by CRC press-Taylor Francis on January 2021.
Prof. Jianwei Ren (Full Professor, Deputy Director of ALD Research Centre)
PhD (Chem Eng), Pr Nat Sci, Pr Eng
Email: jren@uj.ac.za

Prof Ren joined University of Johannesburg in July 2020, before he was a Principal Researcher & Industrial Professor at the CSIR. He is now serving as a full professor, and also the deputy director of the newly established ALD Research Centre. His current role is to drive the 4IR agenda for South Africa through the ALD technologies. He has over 20 years' experience in his profession and devotes himself to South African science society. He is the registered professional member of South African Council for Natural Scientific Professions (SACNSP), the Engineering Council of South Africa (ECSA), the International Society of Electrochemistry (ISE), and the Royal Society of Chemistry (RSC). He serves as the panel member for ECSA, NRF, the Academy of Science of South Africa (ASSAF), the National Business Initiative (NBI) and the South African Agency for Science and Technology Advancement (SAASTA). He severs as the reviewer for over 50 high-level international journals. He also serves as the proposal reviewer for a number of funding bodies such as South African NRF, CSIR, and Chilean National Commission for Scientific and Technology Research (CONICYT). He supervises post-graduates regularly, and often meets with industries to seek the way forward to market, industrial applications and public services. He has published 90 journal articles, 40 conference proceedings, 2 patents, 5 book chapters and presented on over 60 international and local conferences. He is the international advisory board member of the Journal of Arts Science and Technology. He is currently affiliated to Vellore Institute of Technology (VIT), India as an adjunct professor.
Dr. Kingsley Ukoba (Post-Doc)
PhD (Mechanical Engineering), ASME, SAiMeche, NSE, COREN
Email: ukobaking@yahoo.com

Dr Ukoba is a global talent with exceptional skill and a doctorate in the field of Mechanical engineering with an interest in energy, nanotechnology, materials, and the relationship between energy, climate change, air pollution and development. He is a URC research fellow in the department of MES at the University of Johannesburg where he is mandated with coordinating the Smart Energy group since 2021. Dr Ukoba was tipped by the World Academy of Science (TWAS) and National Research Foundation of South Africa to be among the top 50 emerging researchers in Africa with an award of African Renaissance doctoral fellowship in 2016. He has continued in this academic successful journey by contributing scholarly articles in Q1 and top-rated journals for the advancement of the body of knowledge with over 284 citations. He is a global citizen constantly volunteering, influencing and lobbying for policies in energy, climate change, air quality among the vulnerable. He was recently invited to be an Author for the UNEP/CCAC/SEI Integrated Assessment of Air Pollution and Climate Change report under the sub-chapter of Linkages between air pollution, climate change and development in Africa. He also develops technologies for the advancement of humanity. He successfully coordinated the South Africa team that worked on an in-depth review of the state of open contracting in ten (10) African countries (Kenya, Uganda, Tanzania, Nigeria, Zambia, Malawi, Ghana, Senegal, Côte d'Ivoire and South Africa) tagged "Open contracting in Africa" organised and funded by African Technology Policy Studies Network (ATPS) in partnership with Hivos in 2020. Dr Ukoba was the team leader for Ondo state, Nigeria for a project tagged SACE. The Strengthening Advocacy and Civic Engagement (SACE) project is a $19.2 million United States Agency for International Development (USAID) and Foundation for Partnership Initiatives in Niger Delta (PIND) funded project implemented by Chemonics International between January 2, 2014, and January 1, 2019.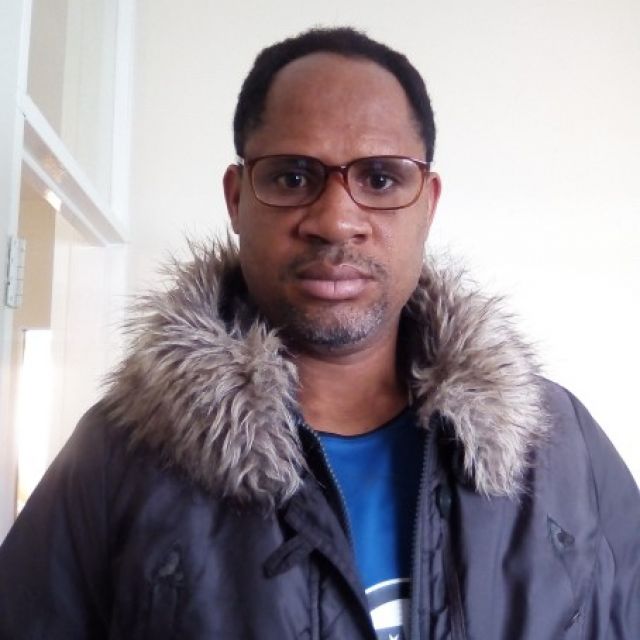 Dr. Patrick Ehi Imoisili (Post-Doc)
PhD (Mechanical Engineering)
Email: pimoisini@uj.ac.za

Dr. Imoisili, is currently a Postdoctoral Research Fellow at UJ. He is a 4IR Nanotechnology expert with JENANO Research Group. He is currently the Head of the Smart materials sub-research group and the Lead experimentalist at the ALD facility, which is currently the first in Africa, in the development of membraneless filters for hydrogen generation through water splitting. His research interest are in but not limited To Chemistry, Polymer Nanocomposite, Nanoparticle Synthesis, Waste Water Treatment, Renewable Energy, Solar Cell, Thin Films and particularly ALD research and innovations. He was nominated as the best PDRF from the Department of Mechanical Engineering Science, faculty of Engineering and Built Environment, and was awarded "Outstanding Achievement in Research and Academic Citizenship" by the .University of Johannesburg, South Africa in 2020. Dr. Patrick, has over 14 years' experience in his profession as a research scientist with Engineering Materials Development Institute, Akure. Nigeria. He is a register member of the South African Chemical Institute (SACI), Institute of Charted Chemist of Nigeria (ICCON), Chemical Society of Nigeria (CSN), Polymer Institute of Nigeria (PIN) and the Materials Research Society of Nigeria (MSN). He has published over 27 peer-reviewed journal publications, and is currently co-supervising 3 PhD students, 3 Masters and 2 undergraduate students. He has serves as reviewer for journals such as Elsevier (Emergent Materials; Chemical Data Collection; Materials Today Proceedings) ScienceDomain series, Mechanics of Advance Composite Structure, Journal of Material and Environmental Science and Conference Proceedings. He has served as Guest Editor for Scopus index MDPI "Process Journal" and currently an Honourable Associate Editor for the Physical Science & Biophysics Journal. He have also volunteers for Community service and non-governmental organisation both in South Africa and Nigeria, on issues relating to youth, climate change, environment and good governance in Africa.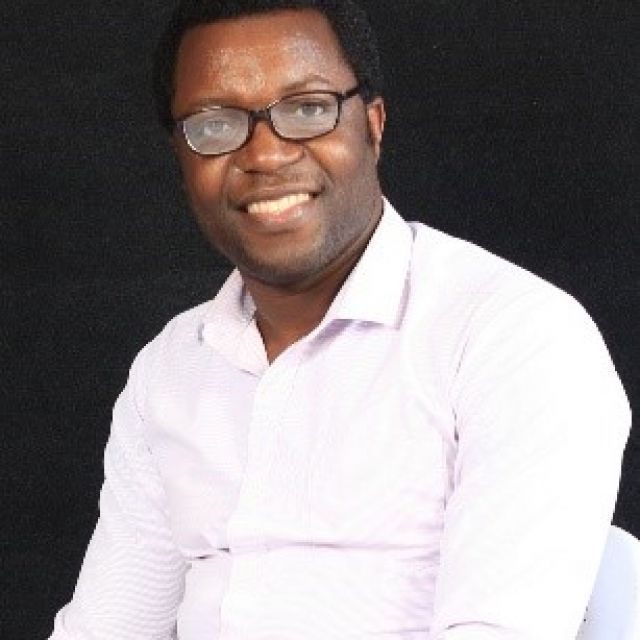 Dr. Sunday T. OYINBO (Post-Doc)
PhD (Mechanical Engineering), R.Engr. (COREN)
Email: soyinba@uj.ac.za
Dr Oyinbo received his PhD in Mechanical Engineering Science from the University of Johannesburg (UJ). His current research centers on "Advancing hydrogen production through palladium-based composite membrane purification technology applied to hydrogen-driven system". His research interests focus on nanotechnologies and associated processes e.g. Atomic layer deposition (ALD) and cold gas dynamic spray (CGDS), particularly in the microstructure reconstruction of metal matrix composite and hydrogen purification technology. He has research expertise in computational modelling and simulation, materials and microstructural characterization, finite element analysis (FEA), molecular dynamics (MD), density functional theory (DFT), and proficient knowledge in programming (LAMMPS code, Python script, VASP code). At present, the ultra-thin film composite metal membrane experiment platform has been built through computational modelling and surface functionality in the absorption and separation of gas through the nanoporous membrane has been achieved. In the past three years, he has generated over 20 papers quality publications.
Mr. Nwanna Charles Emeka (PhD student)
Masters (Mechanical Engineering)
Email: emekanwanna1@gmail.com

Mr. Emeka is an academic and research driven engineer of one of Africa's most prestigious universities, University of Johannesburg. He is a devoted researcher devout to research and development, and in possession of excellent administrative, verbal communication and writing skills. An ardent researcher keen on having a growth oriented and challenging career with research interest and expertise in; Material Characterization, Thin Films and Nanotechnology, Thin Film Deposition, Manufacturing & Process Optimization, Materials Science, Manufacturing Engineering, Nanotechnology, and ALD, to produce thin films used in various applications. Currently, Charles is working towards acquiring a PhD degree in Mechanical Engineering, with studies on "The Experimental and Numerical Analysis for Optimum Production of Sustainable Nanostructured Tin and Niobium Oxide Thin Films using Spin Coating and Atomic Layer Deposition Process".



Miss Bitire Sarah (PhD Student)
BSC (Biochemistry)
Email: sarahbitire@yahoo.com

Misss Bitire's master research program evaluated the production of parsley biodiesel from a novel feedstock (Parsley seed oil) using homogenous and heterogeneous catalyst: considering the optimization process and modeling. Most of the research work is focused on the conversion of waste materials to biofuel and process parameters optimization to ascertain optimum yield. I am also interested in composite development, atomic layer deposition materials synthesis, characterization and analysis. Her research interests cover the transesterification of parsley seed oil using homogenous and heterogeneous catalyst: considering the optimization process and modeling. She is currently pursuing her PhD after completing the master degree with outstanding success.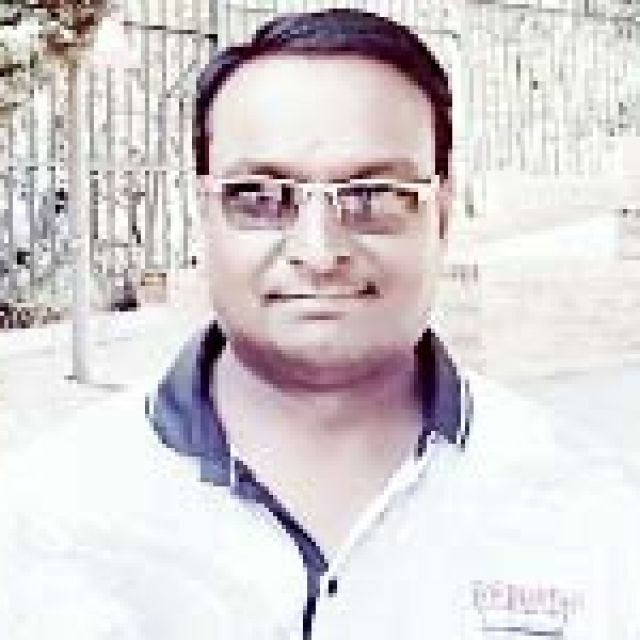 Dr. Abhay Kumar Singh (Post-Doc)
PhD (Mechanical Engineering)
Email: abhaysngh@gmail.com

Dr. Singh is currently working as a Post-doctoral fellow at ALD Research Centre at University of Johannesburg. His research topic is mainly on the fabrication of solar cells, nano materials and TMD materials. He is working on fabrication of CIGS, CZTS, CZGST like solar cells, along with also working on kinds of nano materials and their composites. In addition to these also working on TMDs for their fruitful applications in different areas.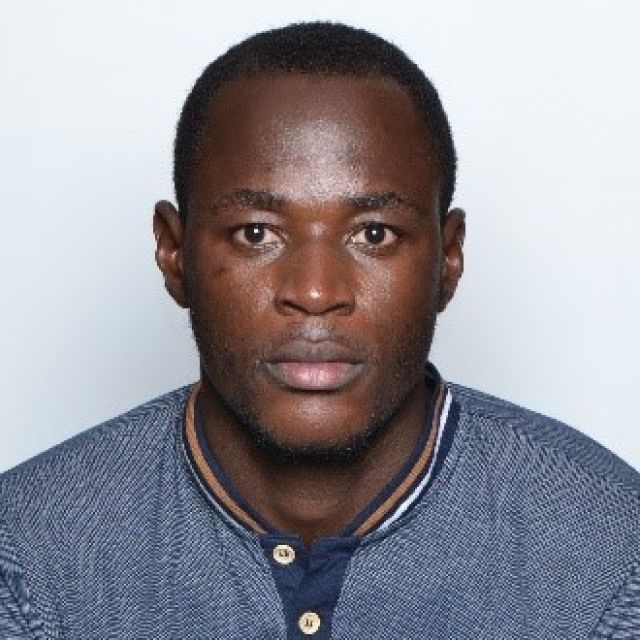 Mr. Emmanuel-Peters Teke Tebo (PhD student)
BSc (Mechanical Engineering)
Email: emmapeters007@gmail.com

Mr. Tebo had mechanical design engineer with over 4 years of industrial experience and 3 years in higher educations. He currently is pursuing his PhD degree under the department of Mechanical engineering science at UJ and working on towards the development of membranes for Hydrogen separation using Atomic Layer Decomposition (ALD).
Mr. Thokozani Kunene (PhD student)
Masters (Mechanical Engineering)
Email: tkunene@uj.ac.za

Mr. Kunene is currently studying for his PhD degree, and his research topic is on the precise control of sticking coefficient in the atomic layer deposition process.





Mr. Ayotunde Ibitoye (Masters Student)
BEng. (Hons), R.Egnr.
Email: ibituns@gmail.com

Mr. Ibitoye is currently a Masters Research student at UJ. His currently Working on, "Effect of system parameters variation of ALD on a Cu2ZnSnS4-Titanium-based nanoceramics interfaced via Aluminia (Al2O3) on the sensitivity photodetector and solid-state solar cells". This study will help the selection of standard ALD parameters for the best production of thin-film CZTS layers which has been considered an excellent Photovoltaic (PV) material. His research interest focuses on Nanotechnology, Organic Solar Cells, Computational Modelling, Smart materials, and associated processes (e.g. ALD Spark Plasma Sintering (SPS). Having garnered the requisite knowledge on Material Science, Physical metallurgy; welding and fabrication; Composite Materials; He has accumulated rich experience in Furnace Repair and maintenance, Computer Networking and Solar Power installation with Maintenance.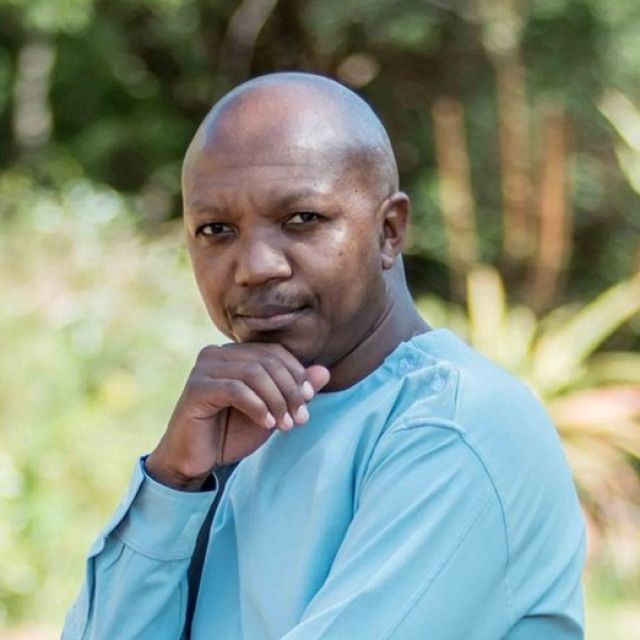 Mr. Ncaba Nkosana (PhD student)
MSc (Mechanical Engineering)
Email: nkosana026@gmail.com

Mr. Nkosana currently is a PhD student with a focus in On Site Machining or the use of Portable Machine Tools. On site machining entails the use of portable machine tools for the reduction of downtime on maintenance and repair activities. This scope is normally carried out within various industries, i.e. Power Generation, Petrochemical Plants, Mining, Sugar and Pulp, etc. His research topic is "Development of a Protocol for On Site Machining in Developing Countries, Using South Africa as a Focus". He also have expertise in the study of environmentally friendly methods of machining through the use of heat pipes or thermosyphons. This was part of my Masters study where I designed a reverse tapered thermosyphon for dry drilling operations.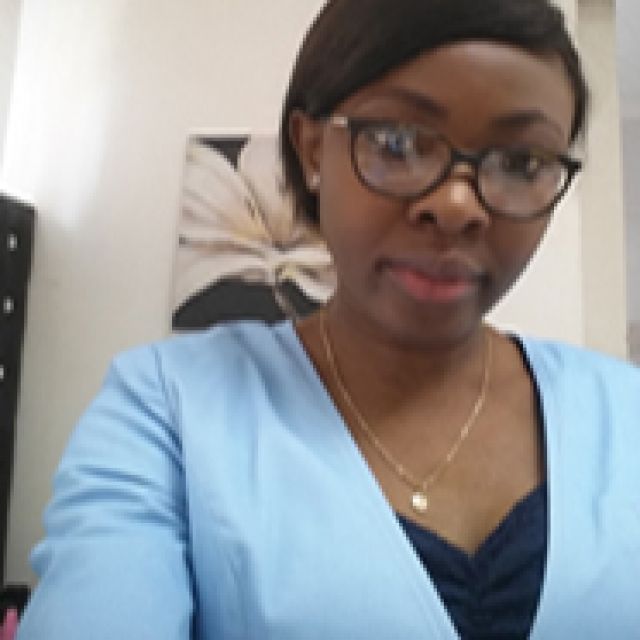 Ms. Rosine T Mouchou (PhD student)
M.Sc. (Industrial Engineering)
Email: rosinemouchou@yahoo.com

Ms. Rosine worked as a part time lecturer at the University of Johannesburg from 2018 to 2020. She is currently working on the Development of Nanostructured Metal Oxide Thin Films Solar Cells for Photovoltaic Applications. This study lies in the nexus of renewable energy, nanotechnology and modelling and the study will contribute to reduction of environmental pollutions caused by dependence on fossil fuels and laid the foundation for increased research in solar cells in South Africa and eventual adoption of solar energy. Her research interests include Renewable Energy (Solar Cells), Nanomaterial Science, the 4th Industrial Revolution (4IR), learn more about atomic layer deposition (ALD) synthesis, characterization and analysis.




Ms Linah M. Mojapelo (Masters Student)
BSC (Geology)
Email: mojapelo.malekgatle@gmail.com

Linah is currently furthering her Masters studies at UJ. Her research topic is to enhance the optoelectronics quality and efficiency of the Perovskite-Silicon tandem Solar cells using the Photoluminescence quantum yield. Her profile is with experienced, resourceful and enthusiastic Project, Geotechnical, Mining and Technical Management professional. Cutting edge all in one Administrator, ICT-Information and Communication Technology, Fleet, Mining and Energy, Geotechnical and Project Management professional with five years in the mining industry, one year in ICT industry and over a year of Academic, research and support specialist at UJ. She holds double Honours in Project Management and Applied Science in Mining Engineering, BSc. Geology Degree and Computer Literacy and Strata Control Ticket. Interested in Project Management, Smart Renewable Energy, Research and Consulting Management.
Mr. Kabelo Ledwaba (PhD student)
Masters (Chemical Engineering)
Email: kmledwaba@uj.ac.za

Mr. Ledwaba obtained his Masters degree in chemical engineering from UNISA. Currently, he is studying for his PhD degree at UJ, and his research topic is "ALD of Pt ultrathin film electrocatalyst on borophene/ nickel support for PEM Fuel Cells". As a graduate with substantial knowledge in chemical research and applications in fuel cell, he experienced in the design of research projects and able to impart technical knowledge to undergraduate students. His research interest in fuel cell, battery electrocatalyst, borophene-two-dimensional (2D) materials, ALD and hydrogen storage.
Dr. Fredrick Madaraka Mwema (Post-Doc)
PhD (Mechanical Engineering)
Email: fredrick.mwema@dkut.ac.ke

Dr. Mwema is a lecturer at Dedan Kimathi University of Technology (DeKUT), Kenya where he is also the Chair of the Department (COD) of mechanical engineering. He is also the director for Centre Nanoscience and nanomaterials research (CNSR) in the same university. He is currently a postdoctoral research fellow at the University of Johannesburg (UJ), South Africa.
He obtained BSc and MSc degrees in Mechanical Engineering from Jomo Kenyatta University of Agriculture & Technology, Kenya in 2011 and 2015 respectively. He has a Ph.D. in Mechanical Engineering from the University of Johannesburg, which he obtained in 2019. His Ph.D. research work involved thin film coatings for surface protection and functional components. He has research interests in advanced manufacturing, severe plastic deformation processes, additive manufacturing, thin film depositions, surface engineering, and materials characterisations. In his postdoctoral research, Dr. Mwema is studying the use of PVD and ALD techniques for manufacturing of scalable and high performance free standing thin films for advanced applications such as biomedical and structural applications.
In thin films, Dr. Mwema has interest in fractal theory for growth and surface structure evolution. He has published more than 65 articles in peer-reviewed journals, conferences and book chapters. He has published one book in fused deposition modelling. He has H Index of 7 according to Scopus and 3 according to ISI Web of Science. He supervises and mentors several students, having graduated 2 MSc students and currently guiding 4 masters and 3 Ph.D. students. He has over six years of teaching and training of undergraduate students in mechanical engineering. He is a registered graduate mechanical engineer and an active member of the American Society of Mechanical Engineers (ASME).
Dr. Peter Ozaveshe Oviroh (Post-Doc)
Dr. Oviroh graduated in 2021 as a Ph.D. student. His research interest is on using different renewable energy sources to meet the growing energy challenges of society, particularly the water-energy-food nexus. His Ph.D. work was on developing a smart membrane using atomic layer deposition for water desalination. He is also involved in a hydrogen generation collaboration project involving Hydrox Holdings, Process Energy and Environmental Technology Station (PEETS), and Technology Innovation Agency (TIA) on Advancing Hydrogen Production through Industrial Implemented Membrane-Less Electrolysis Devices. He has several Scopus index journals to his credit and reviews for IEEE, ACS, and others. In addition, Dr. Oviroh currently lectures and supervises postgraduate and undergraduate students on Sustainable Energy Technologies at UJ. Dr. Oviroh worked in the telecommunication industry for several years as a project supervisor/technical engineer with over 7 years' experience in project management and maintenance of telecom networks and infrastructures on a nationwide scale with specialty in energy. He has proven history of success leading GSM rollouts (Hybrid, Generators, Rectifiers, and BTS), as well as design and installation of fiber optics networks.
Dr. Oviroh obtained his bachelor's degree (B.Eng) in Electrical/Electronics Engineering (2006) from the Abubakar Tafawa Balewa University Bauchi, Nigeria, and his master's degree (M.Sc) in Energy Technology and Management from the University of Ibadan in (2014). He obtained his Ph.D. from the Mechanical Engineering Science Department, University of Johannesburg, South Africa, 2021. Peter is a member of the American Society of Mechanical Engineering (ASME) and was one of the early career engineers selected for its prestigious internship program- ASME ECLIPSE (Early Career Leadership Intern Program to Serve Engineering) in 2019. He is also an associate member of the Design Society.
Mr. KITALU Ricin NGOY (PhD Student)
Mr. KITALU Ricin NGOY (PhD Student)
BEng. (Hons), Electromechanical
Email: rkitalu@gmail.com
Mr. KITALU Ricin NGOY is currently pursuing a doctoral degree in the mechanical engineering science department of University of Johannesburg. He is currently Working on " Design and optimization of Cu2InGaSe4 thin-film solar cell using numerical analysis". For this study, the key research question has been stated as " what should be the optimal physical parameters to design a cost-effective CIGS solar cell ", therefore, a general investigation is doing in order to optimize the various parameters such as the key absorber layer thickness, the doping density of different layers, the bandgap, the conversion efficiency, the metal work function, and to study the effect of temperature on this kind of solar cell device.
Data obtained from this work can help other researchers to optimize their works. Finally, the study will be further completed by the fabrication of an optimized Cu2InGaSe4 thin-film solar cell using ALD techniques. This research will help to reduce pollution caused by reliance on fossil fuels while using a cost-effective photovoltaic device.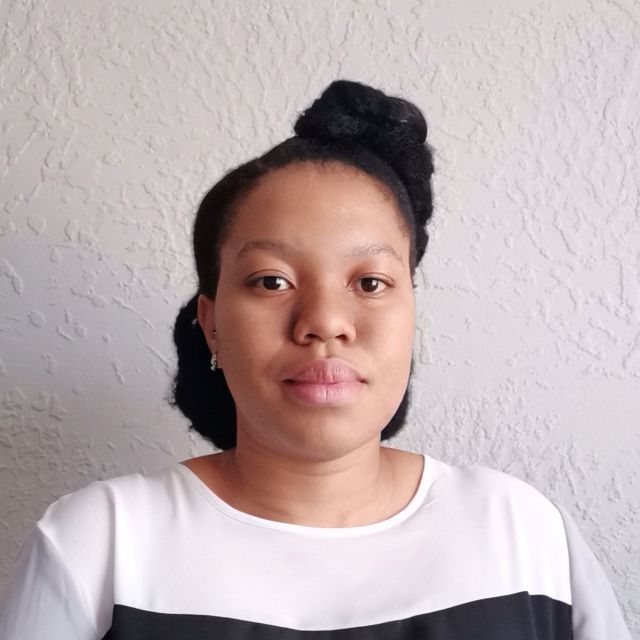 Ms Bonolo Boshoman (PhD Student)
Ms Bonolo Boshoman (PhD student), MPhil (mechanical engineering)
Email: bonoloboshoman@gmail.com
Ms. Bonolo Boshoman finished her master's degree with distinction at UJ. She is currently working towards acquiring a PhD degree in mechanical engineering at UJ, with research on "Atomic Layer Deposition (ALD) of Nanostructured Transition Oxides for Fuel Cells Application". She first came to UJ in 2018 for her masters studies and was recognized as a 2019 top achiever student for excellent academic performance. With her studies centered on overcoming costs of manufacturing electrocatalysts and advancing their performance for fuel cell applications, Ms Boshoman's research interests include but are not limited to ALD research, thin films deposition, nanotechnology, nanocomposites, materials, computational modelling and energy. Ms. Boshoman is inspired by the goal to drive the 4th industrial revolution (4IR) agenda through the ALD technologies, and she is determined to carve out an experienced and challenging career path in research.
Mr. Sina Karimzadeh (PhD student)
M.Sc. (Mechanical Engineering)
Email: skarimzadeh@uj.ac.za

Mr. Sina obtained his Master's degree in Mechanical Engineering from University of Johannesburg in 2020. He has been selected as one of the prospective for the chancellors Medal for the most meritorious Masters study for 2020. He is currently a PhD research candidate under supervision of Prof. TC Jen in Mechanical Engineering science at University of Johannesburg. His Research interest focuses on High Performance energy storage and developing next generation Lithium-ion batteries by implementing Atomic Layer Deposition (ALD). Also, He has research activity on various projects including computational modelling and simulation, Hydrogen storage, Electrocatalyst Hydrogen & Oxygen evolution, Water Purification membranes, Drug delivery, Heat & mass transfer and Nano fluids.